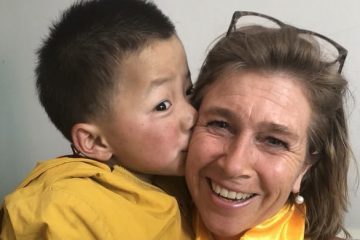 Annika Gartenmann (president)
Annika Gartenmann is married, mother of 3 children and lives in Erlenbach ZH. She studied economics and worked in investment banking for many years. She has been working in leadership coaching for aergon AG for 5 years. Annika joined the board of the association in 2002 and has been visiting orphanages in China and Laos regularly since then. She has been studying Chinese intensively for many years.
e-Mail
Nina Müller (vice president)
Nina Müller lives with her family in Herrliberg and the Engadin. After graduating from business school in Munich, she worked for many years in the IT industry in Austria and Switzerland. 3 years ago she trained as a lighting designer. She has been a member of the Executive Board since 2012.
Email
Cornelia Hotz Oesch
Cornelia lives near St Gallen, is married and the mother of two children. She is a physiotherapist and joined China's Forgotten Orphans shortly after it was founded.
Thomas Weber
Thomas Weber, lives in Vaduz, Liechtenstein and is father of 3 children. He works for LGT Capital Partners Switzerland in the area of alternative investments and has been a member of the Board of Directors since 1998